About manga mouse
Hello, we are Maria and Christoph! (⌒o⌒) We have been part of the Austrian anime/manga convention scene since 2008 and became self-employed in 2012 under the name "Mangamaus".
As you can see, we are particularly fond of Pokémon plush toys from the Pokémon Center, which we regularly buy and import for you locally. But you can also find trading cards, Ghibli merchandise from Japan, collectibles from older series such as Digimon, Doremi or Sailor Moon and anime figures.
Maria is originally from Germany but has been living in Schwechat (near Vienna) since 2008 and has made manga mouse her profession. Incidentally, the name of our shop "Mangamaus" is derived from her nickname "Mausi", which she was given as a child. As a huge Japan fan, she regularly travels to the land of the rising sun to catch Pokémon and is responsible for our inventory.ヾ(^▽^)ノ
Christoph was born in Vienna, is a full-time computer scientist and also works as a trainer for the WIFI. At Mangamaus, he is primarily responsible for the online shop and logistics. Our mutual interest in Japanese culture was the initial spark for our shop, as Maria is also a passionate collector of Pokémon plush toys.
We don't have a physical store, but you can still shop with us in person!
You can meet us regularly at most of the Austrian and some German anime/manga conventions, gaming events and comic exchanges.
Here you can find all of our next con dates.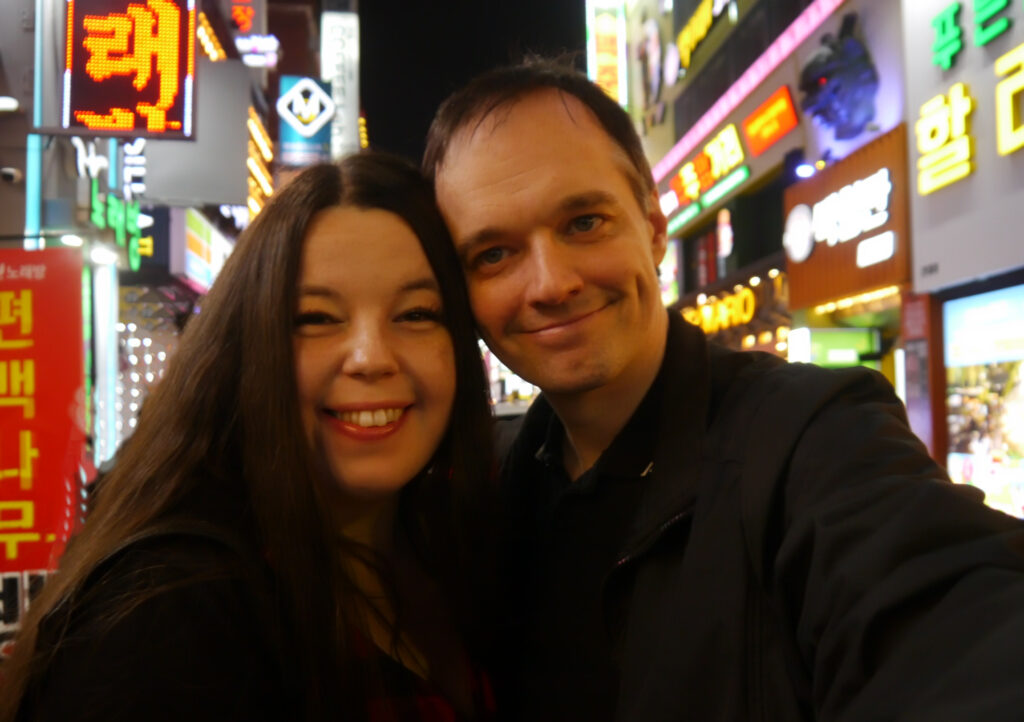 ---